CLOSED FOR 2020

STARTING RATE LOCKED as long as you remain subscribed!*
Rate subject to increase ++sporadically!
*Your sign-up rate locked as long as you're subbed!

Froggys.World BETA TEST GROUP:

– Get 9 tracks in the first month for stream+download when you join ($20 Value)
– Exclusive tracks / merch available ONLY to subscribers
– Exclusive tracks for stream/download throughout the year ($18 Value)
– Active subscribers will qualify for unattainable giveaways (Priceless)
– Insane FROGGYS.WORLD 'Member' tee after one year ($40 Value)
– 10% off all items dropped in the FROGGYS.WORLD shop
– Early access to purchase / pre-order selected Earth Boys releases

( IN *BETA* — Subject to get better! )

Please contact us with any questions earthboysnyc@gmail.com
Here's what you get:
All the new music we make

streaming instantly on your mobile device via the free Bandcamp app, and also available as a high-quality download.*

These back-catalog releases:
A 10% discount on all our merchandise.
The satisfaction of knowing you're supporting us in a sustainable way.
You're a subscriber
Thank you!
* Downloads are DRM-free and available in MP3, FLAC and
more
.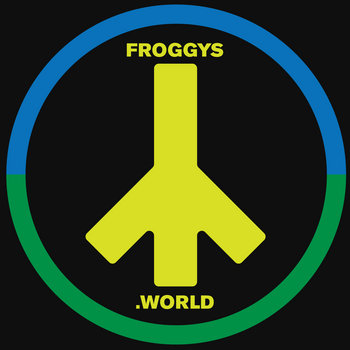 Froggys.World
New York, New York
Earth Boys Presents Froggys.World

Sub $7/ Month
$10/ Month (World)
for exclusive tracks, merch, sample packs, mail drops + much more! Starting $$ locked if/when sub rate increases!